Accounting Firms in Dubai, UAE
Accounting Services in UAE
As per UAE Commercial Companies Law of 2015, all businesses in the region are required to perform books of accounts maintenance as well as retention of supporting or relevant records essential for control of business operations for a period at least five (5) years.
Organizations have different priorities at different times.  Making it a challenge to keep track of every transaction and comply with all the legal necessities while staying on top of the competition. Considering this, it has become a good proposition and a common practice for companies to outsource accounting functions. Accounting firms in Dubai help businesses remain profitable and fully compliant with local policies.
FAR Consulting Middle East's team of licensed and certified accountant helps UAE businesses assess their financial position. Our clients seek our expertise in providing detailed and analytical financial reports, which enable them to understand and address every component of a company.
Irrespective of the industry a business is in, there is a need to find the best way to manage books and accounts to prevent heavy fines and potentially dangerous circumstances.
Our service covers the following industries
We covers all the following industries, even if your industry not in list you can consult with us we can help you setup.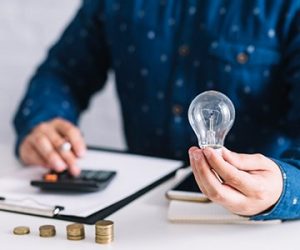 Why Choose Us for Accounting Services in Dubai
Reduced fraud
Businesses, especially those without KPI or metrics that show abnormal activities in billing and transactional data, are often the victims of fraud. As a trusted accounting firm in Dubai, our experts are able to search for any signs of fraud and implement fraud protection controls.
Free up valuable resource
Time is valuable. Pouring over documents on back-end business operations quickly proves to be a hassle that takes precious time away from expanding the company and bringing new customers. Our accounting service in UAE eliminates distractions while providing peace of mind that accounting aspects are properly taken care of by experts.
Expertise and experience
Our professional accountants know UAE tax legislation and codes backwards and forwards. With an aim to provide accurate financial records, curtail extraneous costs, and reduce administrative burden, our experts can help streamline the growth of a business and improve the performance of a company by concentrating on risk areas within a business with an increased flexibility in responding to requirements.
Financial savings
With one of the best accounting firms in UAE maintaining your books of accounts, you have skilled professionals that can make proactive and timely recommendations to save costs for the business.
Enquire Now
We provide assistance for all accounting-related functions, including the following
Preparation of Financial Statements
A financial statement is a written record that conveys the activities carried out by an entity and the financial status of a business. Financial statements that are to be maintained for compliance include:
Statement of financial position or balance sheet;
Statement of retained earnings;
Cash flow statement; and
Income statement
Regulatory bodies may also need the disclosure of additional information depending on the purpose e.g. compliance, taxation, financing and investing. At FAR Consulting Middle East, we provide clients with accurate and a timely delivery of financial statements to make statutory audit and tax preparation less hectic and stressful for businesses. As part of our accounting service in UAE, the financial statements our inhouse team of accountants prepare will show you the performance of your business in the course of a month, year, or even five years.
Our seasoned professionals efficiently manage financial data and produce financial reports that reflect the status of a business on real time basis. The meticulous checking and recording of our experts help ensure you make informed business decisions.
Assistance in Accounts Payable and Accounts Receivable
Accounts payable and accounts receivable are to be managed properly by experts as they're crucial to business operations. For accounts payable of a business, they may be to financial institutions, contractors, vendors, and employees. Failure to keep up with accounts payable will prove to be detrimental towards the flow of day-to-day operations.
Money coming into the business is also as important as money going out. There is a need for timely collection of accounts due and processing of payments from clients or customers to the company apart from reconciliation of funds and tracking of numbers.
With our help, all treasury-related functions are handled by a team of experts, including bank transfer preparation, to manage the liquidity of an enterprise. Cash inflow and outflow, current and projected, are monitored by the firm to provide information to business owners whether sufficient cash is available in funding company operations.
Analyses of Financial Statements
Perhaps you feel you have been less profitable for the previous months and you want to examine where money is going. Our accountants can perform an analysis on financial statements and identify inefficiencies in an organization. The accounting services we offer in Dubai help businesses stay on top of their financials and improve their bottom line. As digging into numbers is what we do best, business owners learn more about their businesses.
The Leading Accounting Firm in UAE
FAR Consulting Middle East has been providing quality accounting services in Dubai and the rest of the UAE for over three decades. The firm employs a team that comprises of qualified, licensed, and certified tax analysts and accountants to guide clients in classifying, interpreting, analyzing, summarizing, and reporting financial data.
Should you wish to outsource your business' accounting functions.  Don't hesitate to give us a call to book a free initial consultation with our team!