Almost every nationality swarms the United Arab Emirates (UAE). It has become one of the centers of business in the world where companies cater the needs of their clients. With newly established and well-known organizations being set up every year, UAE can be called a business set up hub indeed.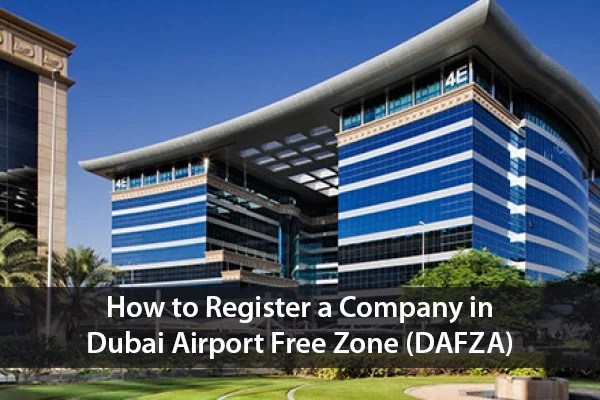 With main lands and Company Formation in Dubai airport Free Zone  or other free zones to choose from where different business activities are allowed to be conducted, businessmen can narrow down their choices based on which location their business will fit in more. Requirements and needs of organizations are met because the UAE ensures that there are places for different industries. These locations are specifically designed to serve that kind of industry.
Among these places, Dubai Airport Free Zone has been one of the fastest growing free zones in the UAE with benefits that investors would find highly advantageous.
Quick Overview of Dubai Airport Free Zone
It was in 1996 when the Government of Dubai founded the Dubai Airport Free Zone (DAFZA). Their purpose was to have a diversified and driven economy.
Because of many investors that conduct business setup in Dubai Airport Free Zone, it is currently housing 1,600 organizations. These companies are all owned by different nationalities, operating in various business industries.
There are two types of companies that businessmen can choose from when opting to form a company: free zone establishments and branch offices.
This free zone offers benefits to investors that will surely help them in their first step of their operations and as they grow. DAFZA gives 100% foreign ownership, tax exemption, strategic location, no restriction on capital repatriation, 0% import or reexport duties, etc.
The fact that you can have these advantages and a lot more can definitely aid you to expand even more.
Business Setup in Dubai Airport Free Zone
Similar to other free zones, setting up a business in DAFZA follows pretty simple steps. The listed procedures below follow a basic one. It explains the process in a simpler manner.
First off, there should be at least one shareholder before a business setup is conducted.
Second, a minimum share capital of AED 1,000 is needed to be prepared.
Third, there is a set of documents that need to be submitted.
They are as follows:
Application form from DAFZA
Business plan or parent company details
Letter of intention
Balance sheets (for a branch office)
Shareholders' bank statements for the last six months
Shareholders' bank reference statement
Shareholders and managers' passport and CV copies
No Objection Letter for the manager, if a branch office is to be set up;
No Objection Letter obtained from the authority where the company plans to operate
When the above things are prepared, a consultant can take them off of your hands so you can simply wait. They will be responsible for trade license registration.
Extensive experience in doing gives investors assurance. To find out more about trade license registration in free zones, MAF– consulting Middle East. can provide you the information you need.