Dubai, a bustling cosmopolitan city known for its progressive infrastructure and efficient postal services, offers a convenient solution for individuals and businesses alike in the form of a PO Box number. Having a PO Box number in Dubai provides a secure and reliable way to receive mail and packages, especially for those who frequently travel or change addresses. In this comprehensive guide, we will walk you through the step-by-step process of applying for a Dubai PO Box ensuring you can enjoy the convenience and peace of mind it offers.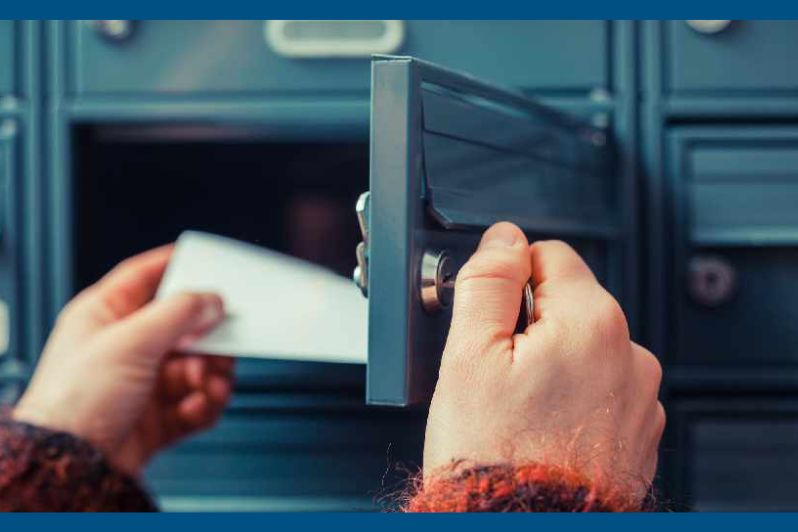 How to apply for a PO Box number in Dubai?
There are two ways through which you can obtain a PO box number, either you have to follow a procedure and apply yourself for a number or you can ask a PRO service provider to do this for you. Following is a step by step guide that leads to obtaining a PO Box number in the emirate of Dubai;
1.
Determine the Type of PO Box
Dubai offers two types of PO Boxes: individual and corporate. Individual PO Boxes are primarily intended for personal use, while corporate PO Boxes are designed for businesses. Decide which type of PO Box best suits your needs before proceeding further.
Read more about: Corporate PO Boxes in UAE: All You Need to Know
2. Choose the Location
Dubai has numerous post offices across the city, each with its own set of services and facilities. Research and identify the post office that is most convenient for you in terms of proximity and accessibility. This will ensure smooth access to your mail and packages.
3. Gather the Required Documents
To complete the application process, you will need to gather the following documents:
A valid Emirates ID (for individuals) or a valid trade license (for businesses).

Passport copies for individuals or passport copies of authorized signatories for businesses.

Proof of residency (e.g., tenancy contract, utility bill) if you are applying for an individual PO Box.
By availing of PRO services in Dubai, individuals and businesses can ensure a smooth and hassle-free experience, ultimately facilitating the timely acquisition of a PO Box number.
4. Visit the Post Office
Head to the chosen post office during business hours. Approach the customer service desk and inform them of your intention to apply for a PO Box. They will provide you with the necessary application form and guide you through the process.
5. Complete the Application
Carefully fill out the application form with accurate and up-to-date information. Double-check the form for any errors or missing details before submitting it. If you need assistance, the customer service representative will be available to help.
When it comes to applying for a PO Box in Dubai, navigating the bureaucratic procedures and paperwork can be a daunting task for individuals and businesses. However, with the assistance of Professional or PRO services in Dubai, the process becomes much more manageable.
6. Pay the Required Fees
Once you have submitted the application form, you will be informed about the applicable fees. These fees vary depending on the type of PO Box in UAE and the duration for which you wish to subscribe (e.g., three months, six months, or one year). Make the payment as instructed, ensuring you obtain a receipt for future reference.
PRO services in Dubai play a crucial role in simplifying and expediting the application process for a PO Box number. Their expertise, knowledge of regulations, and efficient handling of documentation and paperwork significantly reduce the burden on applicants. 
7. Await Approval
After submitting the application for PO box registration and paying the fees, your application will be processed. The approval time may vary, but typically it takes a few business days. Once your application is approved, you will receive a notification via email or SMS, indicating the assigned PO Box number.
8. Collect the Keys and Start Using Your PO Box
Once you receive the approval notification, return to the post office and collect the keys to your assigned PO Box. The post office staff will guide you on the location of your PO Box and provide instructions on how to access it securely. Start using your PO Box for receiving mail and packages immediately.
Conclusively, applying for a PO Box number in Dubai is a straightforward process that offers numerous benefits to individuals and businesses alike. By following this step-by-step guide, you can ensure a smooth application process, allowing you to enjoy the convenience and reliability of a PO Box in Dubai. With your new PO Box, you can be confident that your mail and packages will be received securely, even when you're away from your primary address.
Read more: Corporate PRO Services in Dubai
Choose the Best PRO Services
You can get a PO Box number in any part of the UAE with the help of our expert public relations officers. They save you from going through the whole legal procedure all by yourself. So, contact our PRO service providers today and we shall be glad to assist you.