Free zones in Dubai offer numerous benefits to the companies. Some of the benefits are: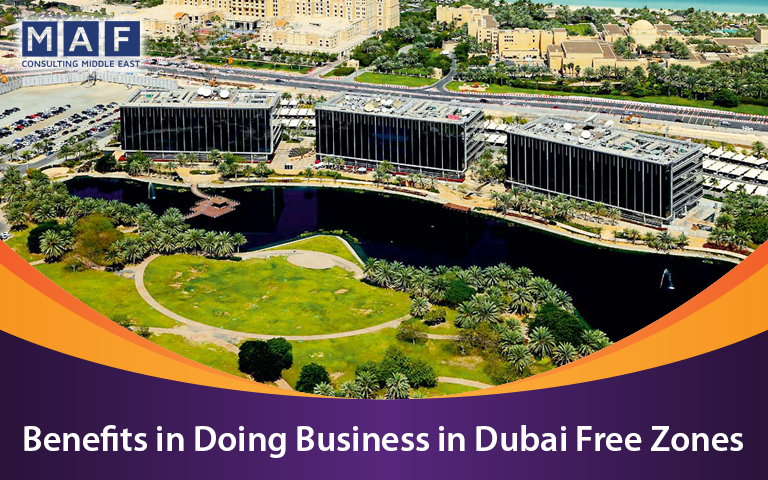 No personal income or capital gain taxes
100% foreign ownership is allowed in free zone business
No corporate taxes
No duties on import or export
100% repatriation of capital and profits
Modern efficient communications
Liberal labor laws and no recruitment problems
Attractive working environment
No currency restrictions
Excellent support services
Free Zones offer excellent facilities which are ideal for running business operations:
Land on lease provided for investor development
Pre-built warehouse / factory / office accommodation units for lease
Executive office suites in the International Business center for lease
Transportation links by air, by sea and by road
Abundant and inexpensive energy
Favorable cost of living
If you are planning to start a business in Dubai free zones then outsource the business setup process to Farahat & Co. Our experts will do the whole business setup process for you while you take rest. It will save your lot of time and resources and you can use this time for planning for your business to take it to next level. Call us now for free business setup consultation at +971 4 2500251 or email at sales@farahatco.com.