Expo 2020 has been creating a lot of buzzes since Dubai was awarded of hosting the said event by the Bureau International des Expositions (BIE) general assembly last November 2013 in Paris.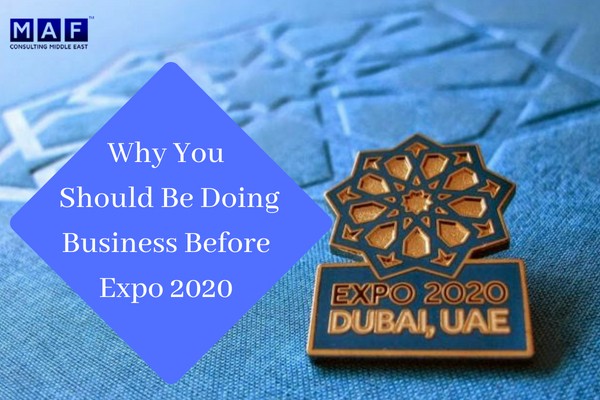 A lot of people have been coming in—whether they are tourists or investors—since 2013. With analysts forecasting more than 25 million people swarming to Dubai for the event, it is indeed a good era for the UAE.
Why Was Dubai Chosen?
United Arab Emirates (UAE) has Dubai at its helm. It is one of the most advanced cities in the world, and its economy has been continuously soaring for the past years. It never fails in being one of the go-to locations for investors because of the benefits that are being offered to them.
Security and human rights protection are practices that are known in Dubai, and they keep on improving their legal framework to ensure that everyone is given justice and the safety that they deserve.
With Dubai's continuous goal to spread and conduct creativity and innovation, it has been developing and expects to grow even more this coming 2020.
The Reasons Why You Should Have a Business Setup in Dubai Now
Real Estate Industry is on the Rise
If you are looking into having a business in the real estate industry, the latter has been upwardly keeping its pace since Expo 2020 has been announcing. The growth of this sector is believed to rise even more and will shoot higher once Expo 2020 arrives.
Business Opportunities Everywhere
Business opportunities in UAE can be found everywhere you look now as there are a lot of demands on different sectors like hospitality, construction, commercial estate, etc. There are a lot of investors coming in, and this creates opportunities for a lot of people.
This is not only good news for the government but also for anyone who wants to have a business setup in Dubai.
Transportation Gets to a New Level
As usual, Dubai has developed another way to make transporting in UAE be easier than ever. The government has planned and carried out a major preparation for the transportation of people this coming Expo 2020.
Although it has only been started recently, it was already 50% done last March. There are also overpasses and interchanges that are going to be available before the event begins. Taxis and buses are also expected to eco-friendly by then.
New Job Opportunities
With the upcoming Expo 2020, a lot of jobs are expected to be opened and be available to countless job seekers in and out of the UAE. Business people who are planning to have a business set up in Dubai will not only help themselves and their companies but also other people who are looking for a job maybe for a long time now.
Why Should You Have Your Business Setup in Dubai Before Expo 2020?
Expo 2020 is going to be a busy even that will run for months. This will keep people busy and occupied with the event matters. This will get the attention of consultants and others and will make the registration process less smooth and easy than it is now.
For your convenience and benefit, you should call a business setup consultant in Dubai now to be in talks with them with regard to company formation in Dubai. This will ensure that you will get to enjoy the business opportunities that are booming in the country now and avoid any hassle in a business setup.
Business Setup Consultant in Dubai
FAR Consultants Middle East has been in the industry for more than 30 years now. We have dealt with various business people with their number of dilemmas. All of them have been given the best possible solutions.
Our experience and knowledge in this field will give you the assurance that you can operate your business as soon as possible. Although we are a Dubai-based company, we can always lend our hands to anyone in the country.
We guarantee you a quality service just like what we give to every client that we have. We can ensure that you will have a smooth and swift processing of your business setup application. Regardless of what kind of company you have, we can make sure that you will operate on time.
Our team of business setup consultant in Dubai is always prepared for the questions that you need answers to. We are up-to-date individuals who are always in the loop with any changes and updates in the law or any rules and regulations associated with the business industry. We can provide you with the information that you need anytime and anywhere. Call us now to book a consultation and let us handle your business setup in Dubai.