UAE strongly believes in freelance talent and its ability to transform our economy by injecting diverse skills into the community. Freelance permits give official permission to practice certain professional activities, which fall under categories identified by the UAE government. Those categories include education, consultancy, media, IT and sport among others. Regulatory bodies have few guidelines for freelancing that are mandatory to be followed to sustain operations in the market for a long time.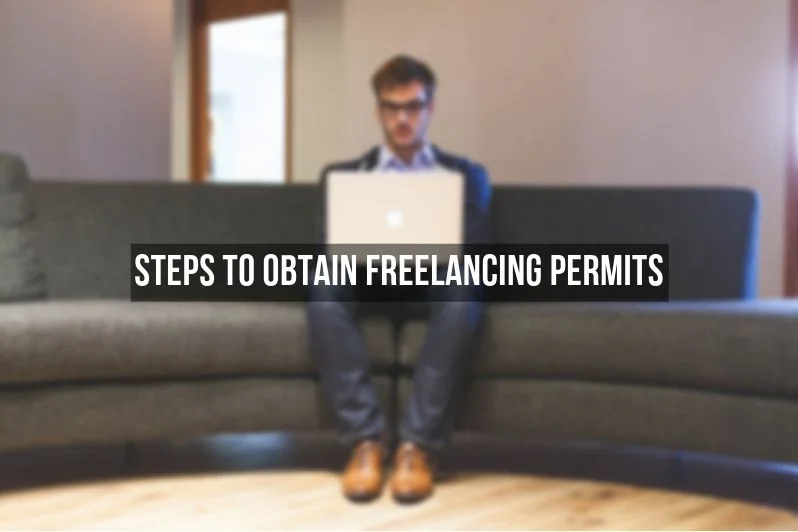 The decision to start as a freelancer is fully supported by the government in UAE and the process to get a valid license for freelancing has been made hassle free. In the UAE, most free zones authorities issue freelance permits.
Few things to consider when applying for a freelance permit in UAE:
The freelancer has to apply from a free zone authority, where a freelancer's license is permitted.
If the freelancer is on a spouse's visa and is sponsored by a husband/wife, then to get a freelance license the person has to get Non-Objection Certificate (NOC) from the sponsor to get the freelance license. The same applies if the person is working in Dubai full-time and is sponsored by your company.
Having a physical office is not mandatory under freelancing, but free zones do provide Flexi-desk offices for small businesses.
Freelancers in Dubai are not required to submit official accounts or are subject to an audit.
To apply for a freelance permit, follow these steps:
Step 1: Choose a Jurisdiction
Entrepreneurs can start a company as freelancers from a jurisdiction that permits freelancing activities. Some of the free zones that offer freelancer permits are
Dubai Production City
Dubai Media City
Dubai Studio City
Dubai Knowledge Park
Dubai Design District
Dubai International Academic City
Fujairah Creative City
Umm Al Quwain Free Trade Zone
It is essential for a freelancer to choose a jurisdiction and check with the business setup specialists to verify the possibility of freelance permit issuance.
Step 2: Apply with Relevant Free Zone Authority
After choosing the required free zone, apply with the relevant free zone authority where the required person intends to hold a freelance license or a freelance visa. Currently, individuals based in the following sectors can apply for a permit,
Media: actor's journalists, editors, writers, artists, designers, and other roles specified by free zone authority.
Technology: software developers, architects, IT and telecommunication, customer service.
Education: educational advisors, executive coaches, researchers, trainers.
Step 3: Submit the Application
Submit the application for approval along with the below mentioned documents:
Business plan
Passport copy
Recommendation letter by the current or previous employer
Resume and original qualification certificates
NOC signed by the sponsor to transfer residence visa to freelance visa
Good standing certificate by bank ensuring that the freelancer has a good credit history.
Portfolio of work or samples that prove the ability to be a freelancer.
Step 4: Get Confirmation from Applicable Free Zone
Wait for a customer confirmation letter to be sent to you from the respective free zone authority after submitting the application for a freelance permit.
Step 5: Sign the Confirmation
Once you receive the confirmation form, sign the letter for final approval to proceed with the processing and send it to the applicable free zone authority for further procedures.
Step 6: Make Payments
Make all the payments such as freelance permits fee, employee visa, sponsorship fee, and first installment for rent or office space (if applicable).
Step 7: Get Final Approval to Start Freelance Business
Sign the free zone sponsorship agreements and collect the freelance permit along with the freelance visa. On approval to start a freelance business in UAE, the freelancer will be provided with Flexi desk, a business facility within the free zone.
Business Setup Consultants in UAE
One of the major things to consider while freelancing is networking. Getting in contact with the right people at the right time to get the work done is possible only through networking. If you wish to obtain a freelancer license in UAE, contact FAR Consulting Middle East. We are one of the leading business setup service providers offering business setup assistance to freelancers and entrepreneurs.
Our team will assist you and act as your primary point of contact to support you through the license processing. For more information, call us or drop an inquiry and our business setup consultants will get back to you.