The Dubai techno park free zone aims at providing a flexible environment for the companies involved in the production of technology. Business set up in Dubai Techno Park offers great opportunities for the investors and also promotes the growth of Dubai's economy by promoting scientific activities and increasing the usage of technology in the region.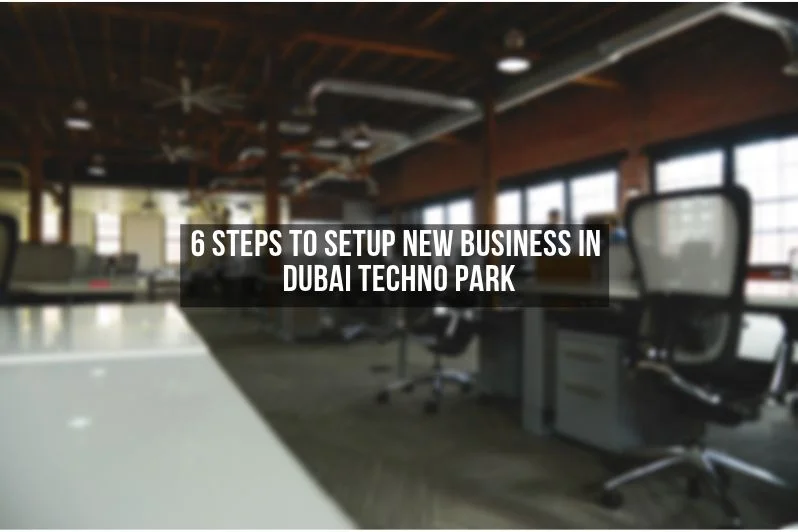 The Steps to Form a Company in Dubai Techno Park
Step 1. Select a business activity to set up in Dubai techno park
The first step is for an investor to decide on the type or the category of business to operate. A business set up consultants can advise you on the business activities carried out in Dubai techno park.
Step 2. Find and register right legal entity for business setup in Dubai Techno Park
Investors has to decide on the structure of the business which can match the proposed business activity tube carried out. The capital required depends upon that particular free zone. The types of legal entity opera in under this free zone are as follows:
Limited lability company: A Limited Liability Company, also known as an LLC, is a type of business structure that combines traits of both sole establishment and company. An investor can also form a limited liability company in Dubai techno park
Sole establishment: owned by an individual who is responsible for and authorized to handle all the operations of all business.
Branch company: there Existing companies can establish a branch of a parent company in top
Step 3. Choose a trade name to register in UAE
After deciding he type of legal entity choose a tradename of the business.an investor need to cross check with the required authority about the permitted names and whether intended name has already registered. The basic requirements to register a trade name are as follows:
Proposed tradename should not violate the public morals or the public policy of the country
It should be followed by the legal form of the company
It has not been previously registered
It is compatible with permitted business activity and legal status
Step 4. Apply for a business license
After choosing a tradename and registering the same in the free one authority apply for a business license. The type of business activity depends upon primary activity of the business. The list of different licenses issued by Dubai techno park has been stated below
Trading license: for conducting any business which is involved in activities like storage import export or distribution of certain specified technological items a trading license is required.
Service license: for carrying out any activity of technologically inclined and to provide a [particular service mentioned in the license.
Step 5. Lease or own a business facility
Based on the legal form of the company an investor should in a location to conduct the business activity. Dubai techno park Free Zones provide fully equipped offices .An investor can either lease or buy office spaces. The office requirements depend upon the number of employee and type of business activity of a company.
Step 6 Submit necessary documents and issuance of license
To set up a business in UAE it is necessary to submit approved documents and process the payments for registration process. If all the documents are submitted and verified by free zone authority will issue the license and start the visa processing.
Some of the basic documents required for company formation are as follows:
Duly filled application form
Copy of business plan
Notarized articles and memorandum of association
Original bank statement letter
Business set up consultants in UAE
Dubai techno park is being created not only to create technologies but also for the development of Dubai's economy. Setting up a company in this economic hub might for the services of a business setup specialist for assisting in all the formalities regarding company registration. FAR consulting Middle East can help and support throughout the entire registration. Contact us and we will cater all your business incorporation needs.