Fujairah creative city was launched, adding to the media hubs in UAE. This free zone has an environment specifically for the business owners who fall under the category of media, events, consulting, education, communication, marketing, music and entertainment. It is made to facilitate all media areas to ensure the needs they require are met exactly as how they should be.  Some of the key features of this free zone are: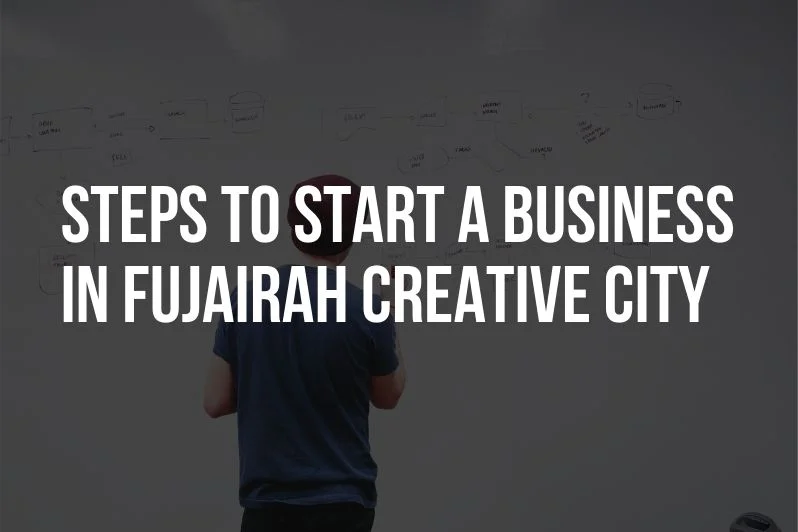 No need for the investors to be physical present to incorporate a new company
No paid-up share capital or annual audit required
All company documentation can be issued in a matter of days
Basic steps required to start a business in Fujairah Creative City
Also Read:Steps to Setup Business in Fujairah Creative City
Step 1 Decide on a business activity
It is important to gain a clear understanding of the intended business activity before initiating the procedures, since legal procedures and fees may vary depending on the nature of your business. There is a list of guidelines outlined by the government to start a business. Every activity has its own laws for approval and formalities as well.
Step 2 Select a company type
Each free zone in Fujairah has its own restrictions regarding the company structure. The types of entities set up in Fujairah Creative City are as follows:
Free zone company (FZCO): this type of company is similar to a limited liability company that operate in mainland and Fujairah. Shareholders may be individuals or corporate entities.
Branch setup: Existing companies can establish branches in Fujairah Creative City, as long as they belong to be approved industries.
Step 3 Decide on a tradename
Every business needs a unique name to differentiate it with other similar companies or businesses. The business has to choose a suitable name which gives the Dubai Economic Development (DED) an idea about what the business does. The investors have to check with the free zone authority or the respective with the department about the permitted trade names and whether or not the intended name has already been registered.
Step 4 Select a trade license
Once the trade name is finalized and all the important documents are arranged a business is required to apply for a license, depending on the activity carried out below
Publishing
Management of Broadcasting
Marketing and Media Services
Music and Entertainment
Consultancy
Broadcasting
Production/Post-Production/Filming
Information Technology Service
Creative City Baby Business
This type of business is specifically designed for small businesses so that they benefit from a more straightforward company incorporation process. Cost of overhead is quite less.
Creative City Freelance Company
This license will allow the freelance operator to work as a professional, who can offer its services to various businesses all over the free zone.
The other types of license issued in Fujairah creative city include
Creative commercial license and creative city commercial license Foe
Step 5 Choose an office space
Decide and lease office space and get a tenancy contract
Step 6 process Initial Approval certificate
Initial Approval certification is necessary to proceed with the business licensing formalities that permit a foreign national to conduct business in Fujairah Creative City.
Step 7 Submit the application
All the documents related to the company should be furnished and the legal documents related to the company has to be submitted to the relevant authority.
Step 8 Licensing and visa process
If all the documents submitted are verified, the required authority will issue the license and start the visa processing.
Environment friendly initiatives
Fujairah Creative City free zone has always focused on being a free zone which minimizes the damages to the environment. This free zone has made environment friendly decisions. One of such decisions is an initiative aiming at continuously improving the foundation of environmental management, such as the development and implementation environmental awareness activities, environmental management systems, as well as conservation of biodiversity called "Green Management. this is one of the process why it tis preferred by investors who environmentally conscious.
To begin the process of company incorporation, there is a mandate to provide certain documents that act as a proof of intent to setup a business. Some of the documents required for Fujairah Free Zone company registration includes:
passport copies and UAE visa entry stamp
2 copies of proof of address
Bank reference letter
Shareholders' CV
Company application form
Business setup services in UAE
You may be interested in:Creative City Fujairah Business Setup Procedure
it is safe to say that Fujairah is growing by leaps and bounds. UAE has always been a constant support and is focusing on trying to develop the emirate as a business destination. The procedures to acquire license in Fujairah is quick process and straight forward process. if you are in look out for a business setup consultant to start a business in Fujairah, contact our experts. We are here to help you through the process ultimately ensuring that the entire procedure requires require little more than a few hours of your time. Contact us for more information on Fujairah creative city company formation.