Recruiting new talent at a high volume has become a necessity as business organizations continue to progress and evolve. Managing a large hiring volume; however, is no easy task. As a matter of fact, it is very much likely to result in massive damages to an organization if it is done improperly.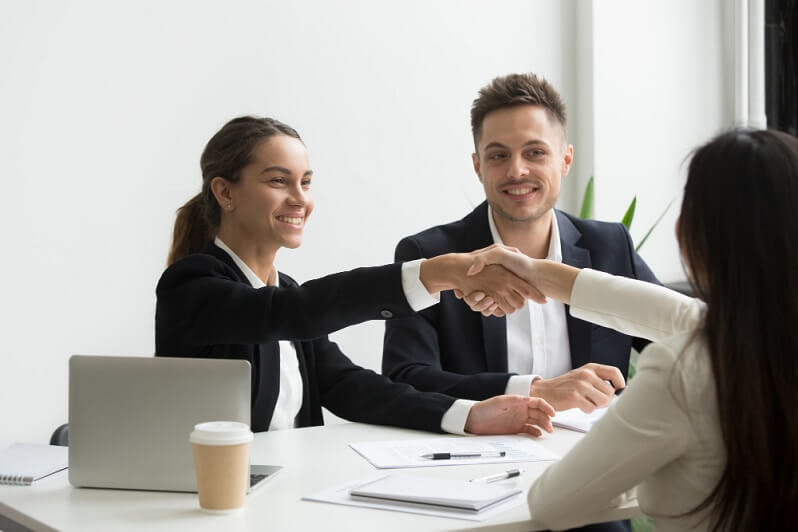 A low volume position or job receives less than sixty applicants. For a high volume job, it can reel in at least 200 to 300 potential candidates. Talent acquisition leads, in either case, prioritize the top quality talent that will be joining the team. The problem is 300 applicants or even more can be too much to sort through. So, what should you do in order to narrow down a massive pool of potential hires and make sure that you are hiring the best employees who are likely to be productive and happy within your organization? 
In this article, we'll give you strategies or best practices that will help you with high volume recruitment in the UAE. Read on! 
Simplify the Hiring Process
This can be very obvious. Teams assigned to acquiring new talent are often already bogged down with complicated workflows and administrative work. They have less time for spending on engagement and evaluation of talent. What does this mean? This means you'll likely lose out on the candidates that are of high quality as you're too rushed. You'll select the individuals instead who will prove to be a bad fit either for your organization or for the role that they will be taking on. 
The key is reducing the workload of your team for talent acquisition. What most companies do is they also employ a firm that offers HR outsourcing in UAE. The firm will be the one who will handle the sourcing, resume screening, reference checks, scheduling, and interviewing. This will not only save hours of drudgery for talents but will also filter out the applicants who are unqualified from the talent that's sought after.   
Brand Your Organization as a Strong Employer 
This can be the very last thing that you want occupying your mind as you pull out so many applications at a time. But, if you are choosing the more traditional route of sourcing, attracting new hires that are right for your business is about branding. 
Employees working for their employers identify personally with the work that they're doing on a daily business. Candidates apply to an organization's opening if it has a strong brand or company culture. In an ad for employment that you will be putting out, you need to make sure that you are presenting the value that the organization prioritizes. If possible, put out images of the existing staff and other information that can help your business get noticed. 
Organize the Application Process 
There are two things that you need to consider here. First off, the mobile phone has already replaced personal computers as primary devices for searching for jobs. A lot of applicants stumble upon advertisements of companies during their commute, as they read on their social media platforms, or while browsing in their couches or beds. Also, long and frustrating processes for applying for a position, regardless of the device that is being used, will turn away all the top talent just because of sheer inconvenience. 
A quick and easy procedure for applying will set the tone with a candidate's experience. This means more candidates will be giving out their resumes to you. With high volume recruitment scenarios, it's beneficial to be streamlining the process of applying for a position to basics. 
Record Duration of Filling a Role 
Make sure that you know the time that it takes starting from the sourcing to onboarding a candidate. This will let you know exactly how perfect or flawed your current recruiting process is. If it has errors, then they have to be addressed. If you record the duration for filling a role, you will also know how your team for recruitment is performing. Remember that time is money. The long time you take for hiring, the more funds your business unnecessarily sheds for every single hire. What's worse is top quality candidates also losing interest because the procedure is taking them too long. 
The average time businesses across the globe take in hiring an employee is twenty four days. Although not all businesses meet this timeframe, it is a comparison for businesses to go off. Do NOT forget to measure the time for you to hire and identify the bottlenecks with your process and/or personnel. 
HR Outsourcing in Dubai
High volume recruitment isn't an easy task. Fortunately, it can still be done. Remember the tips we gave you. To find out more on hiring and retaining staff members in UAE, call us here in FAR Consulting Middle East today!