What is DIFC?
Dubai International Financial Centre (DIFC) is a leading financial hub in the United Arab Emirates (UAE). There is a rapid demand for financial and business services, and company formation in Dubai, with regard to those kinds of businesses, is advisable to be done in DIFC, which has a number of advantages.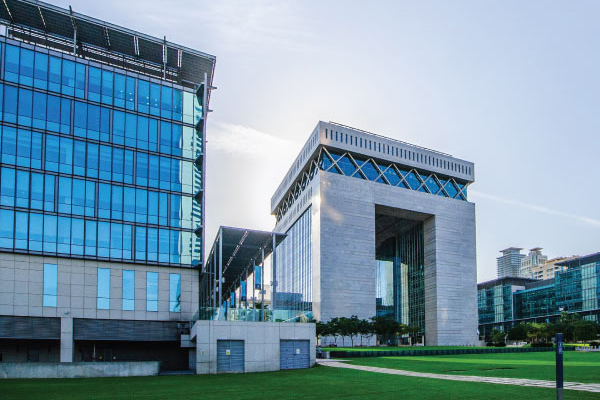 5 Advantages of Setting up a Business in DIFC
There are a lot of businessmen from around the world who has been setting up a business in Dubai. DIFC has become a go-to free zone for financial businessmen, making it one of the major free zones in the country. There are a couple of advantages in setting up a business in DIFC and there are listed below:
1. No tax rate
People who are planning to start a business in Dubai find this as a huge benefit. For a period of 50 years, DIFC gives a guarantee of zero tax on corporate income and profits for all new establishments. This kind of advantage is also enhanced further by the UAE's double taxation avoidance treaties.
2. Capital repatriation
Since there is no limit on capital repatriation, it promotes growth for global firms because there is flexibility. Additionally, there is no currency exchange control. Also, the organizations in DIFC do not have any restrictions on profit flows.
3. 100% Foreign Ownership
Before, it was a requirement for a company to have a percentage of their shares be under the name of a UAE national; however, with the arrival of the free zones, that certain requirement was removed, allowing businessmen to have 100% ownership.
4. Regulatory environment
DIFC's regulatory body is called the Dubai Financial Services Authority (DFSA) that is tasked to provide international regulatory standards. There are various factors why DIFC is a successful free zone, and one of them is DFSA. UK's Financial Services Authority (FSA) and the US Federal Reserve recognized the DFSA. It is even a member of the International Organizations of Securities Commissions (IOSCO).
5. Common Law Framework
The DIFC has civil and commercial laws and an independent judicial system. These DIFC company laws govern the place. The DIFC Courts deal with the disputes that arise in DIFC, making sure that fair adjudications are done.
DIFC is a good choice if you are a businessman who is looking to establish a financial firm. Business setup in Dubai is arduous, and a DIFC company formation is no different at all; there are various requirements that one should meet. The processing part is quite strenuous so it is advisable for businessmen to have a business consultant If you need any consultation with regard to Dubai free zone company formation, click here.
Image Credits: DIFC