For modern entrepreneurs, it has now become possible to start a new company without a physical office, residing purely in a digital environment. Entrepreneurs can theoretically connect to employees, partners, and clients without a need for a physical place to cement everything together.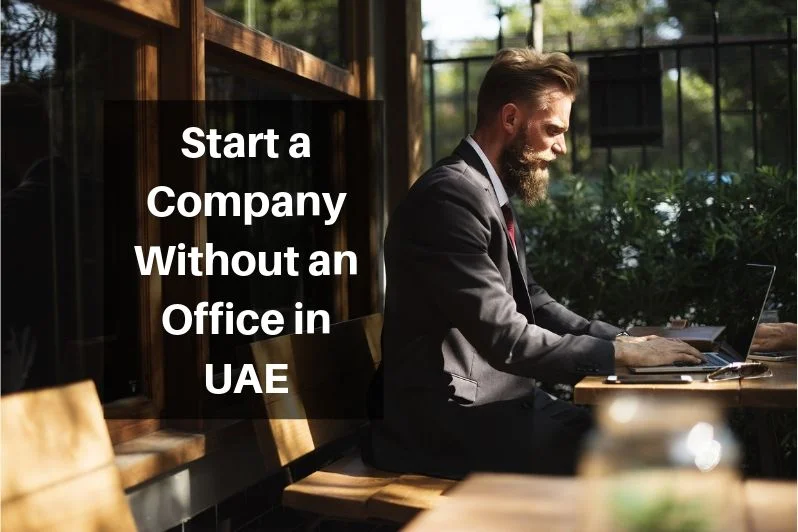 Also Read: Top Reasons to Open a Company in Dubai
The constantly evolving state of technology has made remote work possible and even convenient. The business owner has changed the concept of traditional structures that have defined businesses and their office spaces to a more fluid, mobile and flexible working environment.
Refine your business plan
Starting a business, entrepreneurs likely already have an idea of what business needs to be conducted or at least research about the market they want to enter. The plan may include the description of the business activity to be carried out and the services you will offer. A business plan will guide the future of the business. The elements of the business plan will have an impact on the daily decisions of business owners and provide direction for expansion, diversification, and future evaluation of the business.
Create a workplace to run your business
If an entrepreneur decides to run the entire business from home, you should set up a productive workspace that mimics an office to increase productivity. Setting up an environment that is strictly your workspace is key to starting a business. It is very important to designate a small part of your home to your work. For e.g., at least sit at a table or desk in a quiet area.
Set flexible working hours
When starting your own business, it is not important to follow a strict timeline to work, so it is very important to set a reasonable plan to complete the work within the deadline. It is easier to work longer hours from your space because you don't have to worry about a commute. Being able to work flexibly is a great boon for those entrepreneurs who are strained under other obligations. You can easily accommodate customers in different time zones by planning a fixed schedule.
Collaboration with fellow entrepreneur
A person initiating to start a business without a physical office should find time to invest outside for meetings with clients and discussing the projects. You should make an effort to connect with others in the same field attending networking or collaborating with the entrepreneurs.
Invest in the right technology
Developments in technology have made it possible for businesses to take their work online. They now allow workers to complete nearly all business from anywhere and anytime, eliminating lengthy and tiresome commutes of typical office spaces. However, it is vital that you equip your remote team with all the digital tools they need, or you may suffer from low productivity and poor performance even without an office.
Creating virtual teams
To start a business without an office space in UAE, the entrepreneurs may need to hire a wealth of freelance talent, which means you can buy only the services you need when you need them. Hiring can be done by communicating from a distance either way. This means the entrepreneurs will have far more flexibility when it comes to hiring; you can hire anyone from any part of the country.
Develop a marketing plan for your business
Entrepreneurs must choose proper channels to inform tell the world that your business is the next big thing. You need to take different measures to make sure that you have the best products and services to provide to the world. So, work for it through different means including social media and it will work for you.
Business setup services in UAE
It is now possible to start a business in the modern era without a physical office structure to serve as an anchor point for the organization. There are many advantages of office-less businesses, there are still many people who are seeking to start a business without seeking office space. To launch with an office in place will depend on the unique requirements of your business including your industry, your employees, and your clients.
If you are a business entrepreneur with a business idea then get in touch with the reputed international business consultants of FAR Consulting Middle East.
Our team helps to simplify the registration and approval procedures for you. So that you can only focus on your business activities. For further consultation contact us.