Dubai is one of the largest cities in UAE and an important place to carry economic and commercial activities. Many investors are looking forward to open a company In Dubai because of its strategic location, business-friendly government policies, open economy and the presence of sector-oriented free zones. Dubai through years has been able to establish itself as a location of choice for corporates and entrepreneurs to open a company.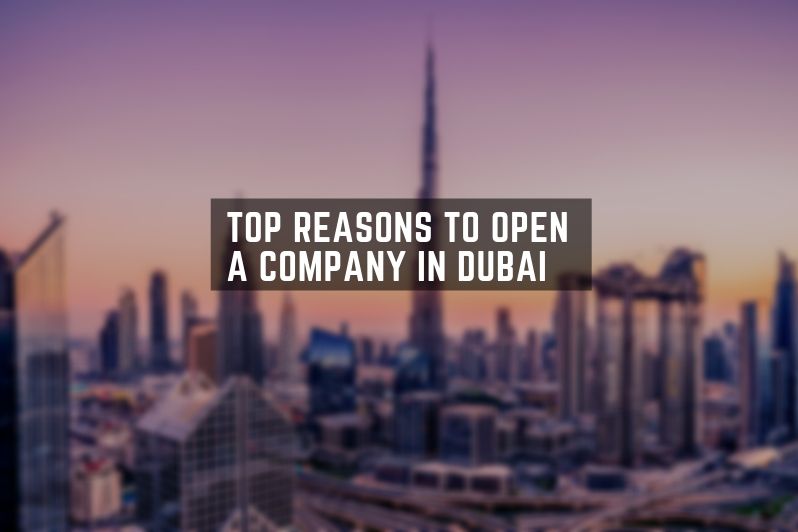 investors must seek the help of business set up consultants to start a company because certain business activities require special permits and licenses as well as approvals from government authorities. Qualified professionals help start a company without any difficulty.
Some of the reasons to start a company in Dubai are as follows
Hassle Free Company Registration
Dubai is one of the most advanced emirates in UAE and it provides easy procedures to start a business. With the help of business setup team, steps including finding a local service agent as a partner and license processing are handled on your behalf. This is to ensure you can operate in Dubai's lucrative market as quickly as possible.
Corporate tax for businesses in Dubai remains at a flat zero rate– offering an unrivalled competitive advantage when it comes to trading with the rest of the world.
Developed infrastructure and logistics
Dubai is one of the most advanced cities in the world with its infrastructure has specialized free zones, world class infrastructures, modern networks and reliable power amenities.
One of the biggest struggles when starting any business in Dubai is finding the right people to work with. Dubai has liberal and cost-effective labor laws along with desirable location, which make it easy and affordable to recruit employees almost in any part of the world.
International hub for business activities
Over the recent decades the United Arab Emirates has become a major international hub of business activity. UAE began to take leading positions in the field of international tourism and commerce. Investors from all over the world, are devoted to the implementation of many large-scale projects that contribute to the active development of the economy in the country.
The increasing consumer demand on the import of goods, as well as a significant increase in the volumes of export and re-export, plays an important role for taking decisions about establishing business in Dubai.
Availability of Specialized Free zones
There are specialized free trade zones in UAE. They  were established in order to attract foreign investors and entrepreneurs into the country. These economic hubs unite are under the jurisdiction of the state bodies which carry out the licensing and entrepreneurial activities in their own territories. Almost every free trade zone provides the option of setting up a company, which can carry out export or import trade operations with minimal duties.
Easy to sponsor family: Dubai Industrial city helps entrepreneurs and investors set up their business, it also helps them sponsor family and employees for residence visa.
Multiple Visa options: Dubai industrial city offers multiple visa options for shareholders
Dubai is scheduled to host the most awaited exhibitions that will further help to boost the economy and is expected to create thousands of business avenues. With an aim to expand the scope of opportunities, approximately $150 billion is expected to be invested by foreigners during the international expo Any improvements to the economy of the city are a boost for business. The improved economy will cement the position as a major draw not only for businesses but also for acquiring the best talent from around the world.
Business Set up Consultants in UAE
FAR Consulting Middle East is a business consulting firm and expert guidance on starting a new business in Dubai. We help our clients discover new business opportunities, understand legal procedures, network with local authorities. Our professional team can help in the process of setting up business in Dubai. Contact us we'd be happy to assist!