The United Arab Emirates (UAE) is one of the countries that is considered to be a business hub now because of its soaring economy and locations that are beneficial for investors. Since the UAE usually makes changes in its laws once in a while, it's important to be always updated about it. Because of this, there can be legal obstacles and other issues that investors are expected to face when setting up a business in another country outside his own. Because of this, business owners can best seek the help of organizations that offer PRO services for them to be aided and guided through the step-by-step process of dealing with company formation in Dubai.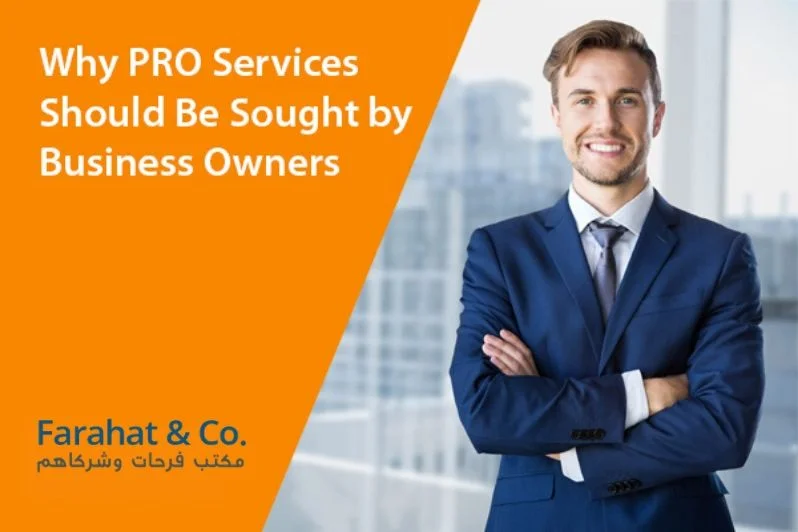 What Does a PRO Company Do for You?
The procedures that the investors have to face in setting up a business in the UAE can be quite overwhelming, especially when they are not familiar with anything in the country. Applying and processing happen by going to the Department of Economic Development (DED). There are approvals that should be obtained from authorities as well before the trade license is even acquired. This can take from two to five weeks depending on a lot of factors.
With that little summary, it already sounds like a lot of work. For people who have not been doing it for a job, it is. That is why a team of experts on that field can help you out with those areas for you to simply fix your attention to the further growth of your business.
All your needed paperwork for the application and the licenses itself can be done swiftly and smoothly by a PRO team, ensuring that you are going to legally perform all your activities and sell your goods.
Reasons Why You Should Acquire PRO Services
There can be a lot of reasons why PRO services in Dubai should be sought by businessmen especially those who are new in the UAE and are going to set up a business for the first time. It is always good to be guided when it comes to tackling things that we are not familiar with, in this case, setting up a business in the UAE.
The reasons and benefits that investors obtain from this are as follows:
More Information
When you have specialists advising you and helping you out with regard to business setup, you can learn a lot and gain information. The consultants will ensure that you are aware what you are putting yourself in by providing you all the details that you need to know about the rules and regulations of the country, of that certain Emirate, and of the specific location where you plan to form your company.
Aside from those, the information about the costs that will be incurred by your side is also provided, from the first to the last steps.
Business Setup Management
The consultants will also ensure that you are going to legally perform your business activity by making sure that you have complete documents and you comply with the laws and rules and regulations of that authority. All documents and approvals that need to be submitted will be checked and prepared, respectively, by the consultants.
When you have a good consultant, you can be sure that every step in the procedure is carried out and nothing is missed out on the processing. This will give you confidence that fines will not be faced by you in the early stage of your career.
Personal Monitoring
Having a consultant also means that you wouldn't need to worry about reminding yourself every time about the things that you need to do or the things you should know. PRO services also include monitoring things for your benefit, like if certain governmental departments need you to pass more documents. They will also inform you right away of any instructions that the authorities need you to know.
All the important documents are also kept by PRO services. They are also responsible for reminding you about license and visa renewal. All the changes in the laws or rules and regulations that would affect you and your company will be passed on to you for you to be aware of. This can help you to act and decide quickly.
Seeking the help of consultants gives you more time to concentrate on your business and how you would want to lead it. It can help you in developing your company by planning ahead.
PRO Services in Dubai
For more than 30 years, FAR Consultants has been one of the leading firms that deal with company formation in Dubai. We have dealt with different nationalities in different industries, running various kinds of business activities. We can help you out with your plan of forming a company by making it easier for you. You can book a consultation with us today.