UAE has become the hub of investments because there are a lot of opportunities and people from all around the world seek these opportunities by investing in UAE.  If you also want to go for offshore company formation in UAE to run your business efficiently, you must give it a go. The number of benefits, businesses get here in UAE, are remarkable and that's what separates them from other countries.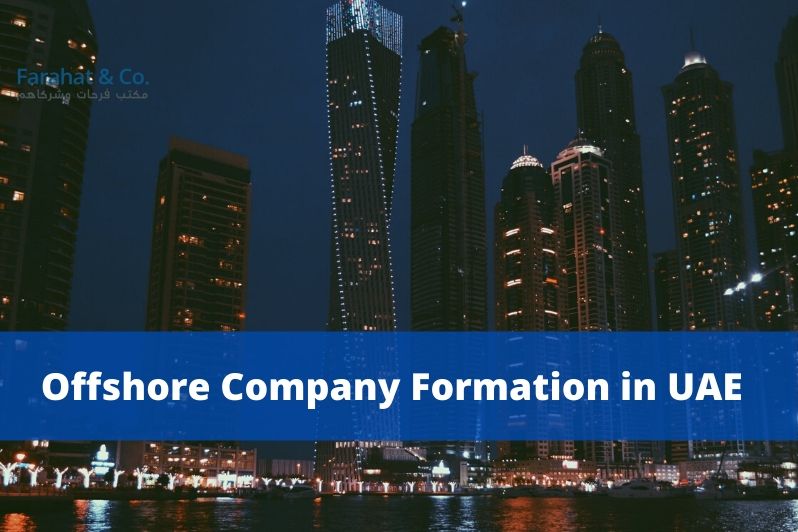 Owning an offshore company in itself is a huge success for so many businesses. By opening an international company, the worth of the company gets increased to so many folds.
Why UAE?
UAE companies are fully exempted from tax. The ownership rights are best as well. Here you can have the overall view of the offshore company formation in UAE. This will give you a clear idea about the ways you should adopt in order to form a company.
Offshore company formation in the UAE helps you run your business in the state of the art way. The businesses can be run at ease and productively. The companies are fully exempted from tax and the opening of bank accounts is also permissible. Also, the business can be registered here in just a couple of days. All the business setup procedures are user-friendly as well. If someone wants, they can also hire business consultants in UAE for business formation without any problem. This is not all. There is so much more the companies can achieve by forming their businesses in UAE.
The requirement for a Bank Account
UAE offshore company in Dubai, JAFZA, DAFZA, RAK etc. need bank accounts for business formation and it is mandatory for them. They will not be allowed to form their companies without having a bank account. For such purposes, the legal consultants in UAE can be of great help. They know all the legal procedures for setting up a company in UAE with having a great knowledge regarding laws and orders. This makes the business formation process even easier for companies.
It is to be noted here that the offshore companies are different from that of the onshore companies. They cannot do business without having their own bank accounts, they cannot import any goods into the UAE and its market, they cannot lease the offices or any other place and they cannot apply for the residency visas as well. These and some other aspects make the offshore companies different from onshore companies in UAE. That is why people must not confuse both of these business entities as they have different rights perfected in their own ways.
if You want to know more about the difference between the onshore and offshore companies click here
Why should you go for offshore company formation in UAE?
Offshore company formation in UAE possesses a lot of benefits which attracts the people towards it to a great extent. Apart from tax exemption and low pricing structure, there are so many other advantages associated with it as well.
More the visitors, more the business
As the number of visitors in the UAE are increasing day by day, it increases the chance for the company to see more opportunities.
Great bank choices
Offshore companies can open their bank accounts for offshore company formation which makes the business transactions easier. The requirements for bank accounts for different companies are different. All the business types can choose the bank accounts as per their own needs and demands.
Ease of language
Language acts as a huge barrier whenever the companies think of offshore company formation but this is not the case in UAE. Almost everyone here is familiar with English and speaks it too.
Great economic future
Economic growth in the UAE is unbelievable. The economy of UAE is increasing greatly which has made its great economic future quite evident. The business-friendly policies and laws of the UAE government are formed to share the benefits of betterment in the economy with the businesses here.
Fast company incorporation
The company registration process in the UAE is very quick. It takes so less of the time for the companies to get registered here that a person needs to hire the legal agents for processing offshore company registration. These agents can complete all the legal processes on their own for the company.
There is nothing that can make us deny the fact that the UAE and its economy is worth the investment. To bring your dreams into existence, it is a perfect place to make an investment. You can form your company here as easily as possible.
FAR Consulting Middle East can be the best Business setup consultant for your offshore company formation. For offshore companies, a consultant is mandatory. FAR  ME, have licensed agents who can complete all your registration and administration processes quite swiftly. These agents are authorized and it is because they are familiar with all the laws for company formation. You can also get help from our company's best-registered agents. The consultancy prices are affordable as well. Our international firm should be your one stop for all your business formation needs.
You can get more information about us or visit our office to start the registration process for your ICC company.