There is only a number of documents needed for trademark registration in UAE, such as application, trading license, a sample of the trademark design, list of goods and services, etc. The approximate amount that a businessman should prepare in registering for a trademark in UAE is approximately 6,000 AED  for one trademark.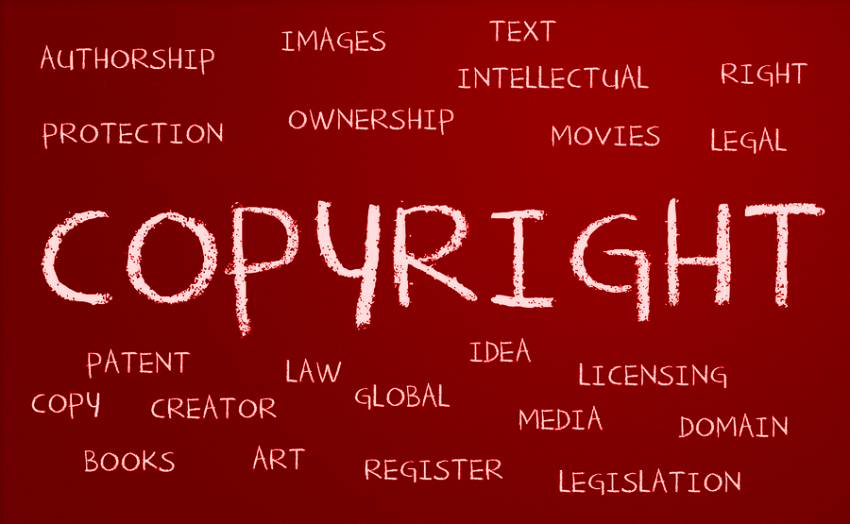 There is a specific process to follow when it comes to brand registration in UAE, and FAR business consulting Middle East can assist you in a business set up in UAE so you will not be lost in the procedures. Our experience that spans 35 years will give you the assurance that we only give the best quality service to our clients.
If you want to know more about trademark registration in Dubai UAE, please click here.
Documents Required for Trademark Registration
The following below shows the general documents that are important to be submitted along with the application in trademark registration.
Trading license
A sample of trademark design
list of goods and services
applicant's ID or passport
payment receipt or confirmation
power of attorney
applicant's contact details
Also read about What is the Scope of Copyright Protection
Definition of Trademark Based on the Law in the UAE
According to Federal Law No. 37 of 1992 Concerning Trademarks, it shows the definition of a trademark by stating the following:
"Shall be considered a trademark anything having a distinctive form such as names, words, signatures, letters, figures, drawings, logos, titles, hallmarks, seals, pictures, engravings, advertisements, packs or any other mark or group of marks if used or intended to be used either to distinguish goods, products or services whatever their source or to indicate that the goods or products belong to the trade mark's owner due to its manufacturing, selection or trading or to indicate the rendering of a service."
It has stated all the possible forms that can be or can comprise a trademark.
Steps in Trademark Registration in UAE
The two seemingly simple steps can be followed in trademark or  company registration in Dubai, UAE:
The first step is to research the trademark design that you have in mind to see if it has any similarities with other trademarks that are already registered. This is to avoid confusions for the consumers and collisions with other businesses in the future. It is better to be sure now instead to face the consequences after a year or two in using your trademark.
The second and last step to do is to go forward with the applying for the registration of your trademark after ensuring that there are no other trademarks that are similar to yours. An application along with the needed documents will be submitted to the Ministry of Economy in the UAE.
Both steps would require you to ask for the assistance of lawyers who are knowledgeable and experienced in this field.
Trademark Infringement in UAE
The UAE government does not condone any infringement of the trademark in the country. This means that businesses that use someone else's trademark without any proper and appropriate authorization that results to the confusion and deception of consumers about the source of the goods or services can be penalized when proven.
Businessmen who believe that their registered trademark is being infringed can file a complaint about it in the Ministry of Economy.
Also read: 5 Trademark Mistakes Every Small Business Owner Should Avoid
The Reasons that One Should Opt for Trademark Registration in UAE
Good Connection with the Target Market
Consumers tend to connect with catchy logos and designs to the goods and services that those companies offer. This makes it easier for them to pinpoint which brand gives them the quality service or products.
A good branding strategy can help your target market to stick your trademark to quality services and products aside from offering quality products and services to them.
Possibility to Be Converted into an Asset
There are a lot of possibilities with having a trademark. One of them is for it to be converted into an asset. Every progressive company can expect for their trademark to appreciate in value. A good reputation and faithful followers can earn you a great deal of trademark value.
Having a valuable trademark can help you in securing a loan from financial institutions, lenders, banks, etc. as well.
Excellent Company Representation
A trademark is one of the ways to stand out in a crowd of competitors who are offering the same kind of products or services. With a good trademark that is remarkable and easy to spot, there is a huge chance that your consumers will remember what you are offering.
Your trademark captures your consumers' attention and represents your company. It plays with their heads in a sense that it will help them recall you when they need the same products and services you offer by connecting your trademark to their needs.
This is why your trademark needs to be founded on great services and products for your consumers to have a positive recall of you.
FAR Consulting Middle East is one of the top business setup consultants in UAE that offer trademark registration in Dubai and in every Emirate of the UAE. With our experience of more than 30 years, we simply give the best quality service that you need. Contact us and book a consultation today for you to find out how we handle things with excellence.