Business Setup in Ajman Free Zones
Ajman Free Zone Business Setup is the best recourse of investors and entrepreneurs as it allows them to retain 100% ownership of company shares. What's more, setting up a business in the free zone areas of Ajman offers exemption from customs duties for re-export of imported goods, corporate and income tax exemption, and freedom to repatriate capital and profits.
It's certainly a lucrative proposition, but there's an indisputable fact: the company formation process is costly, complex, and time-consuming, entailing an extensive documentation and paperwork trail.
Farahat & Co.'s Ajman free zone business setup solutions let you steer clear of government red tape and bureaucratic blocks. With our proactive team of industry professionals, we'll help you maximize your time and resources in establishing a company in Ajman's free zones.
Show more
Request A Quote
Not Sure?
Let's Help You Decide
We can help you to choose the best zone for your business.
Expert Business Setup Services
Company formation in the free zone areas of Ajman offers entrepreneurs, SMEs, and conglomerates access to opportunities exclusive in thriving business environments. Farahat & Co. provides a comprehensive business setup service to restructure or establish the commercial presence of businesses in Ajman and the rest of the UAE. Our professionals will also help you decide on the corporate structure that best suits your business operations.
We offer a comprehensive service that covers an extensive range of business setup solutions for entrepreneurs and investors seeking professional assistance, and they are as follows:
Business advisory – our experts are adept at providing support and guidance in selecting the best corporate structure that helps enable the realization of business growth plans and strategies;
Attestation, review, and submission of legal documents to concerned regulatory bodies;
Guidance in obtaining an establishment card and support for e-channel registration;
Visa, work permit(s), and license processing for investors, staff, and employees;
Audit and assurance services;
Accounting and bookkeeping services;
VAT compliance, registration, implementation, and filing of returns;
Support for trade name approval from concerned government entities;
Guidance in selecting offices and/or warehouse;
Document clearing services
Show more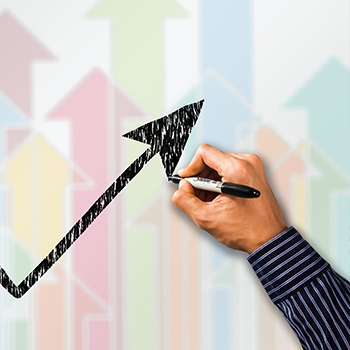 Our Commitments
With decades of experience in providing business setup solutions to a range of businesses across several markets, industries, and jurisdictions, our experts possess all the tools and the expertise that will guide you as you establish a business presence within the city.
You can expect our business advisors to provide you with expert assistance at every step of the company formation process, from the preparation and managing of legal documentation and acting on your behalf when dealing with federal agencies, to initial application/registration and visa and license processing.
Farahat & Co. offers a flexible, cost-effective, and streamlined solution for Ajman Free Zone Business Setup. Trust our experts to handle red tape and legalities associated with company formation. We offer a no-obligation consultation where we will explore the optimal solutions for the setup or renewal of your enterprise. Call us and engage with our business setup advisory team TODAY!