In line with the strategy of Ajman Free Zone in supporting young entrepreneurs, freelancers, and investors from ages twenty to thirty, it is now offering the cheapest issuance of Pioneer Licenses in 2019. This new type of license helps those who wish to setup a business in AFZ, most especially graduates, to achieve their goals and begin their careers with the full support of government authorities.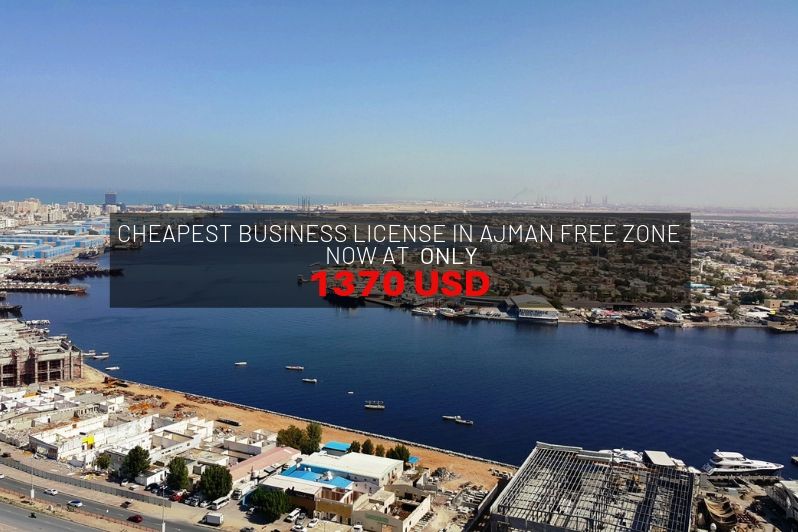 On top of that, the free zone also provides marketing and management advice to help develop businesses in the most professional and suitable manner. As the ajman freezone license allows the holder to conduct business within the free zone's parameters, this means the investor can enjoy profit repatriation and full company ownership.
This recent initiative of the free zone allows the younger generation to not only get a jumpstart to their careers but also to work in a variety of sectors within AFZ. Enabling the transformation of innovative ideas and technologies into effective, viable startups, the pioneer license package includes the option for the lease of a dedicated smart office, executive office, business center, warehouse, or any other business facility. According to the free zone authority, this is to ensure its stakeholders can bring ideas to fruition and do so in a business environment that is both lucrative and supportive.
AFZ also offers the following incentives for Pioneer License holders:
Issuance of resident visas for investors and family members – this is a great advantage, particularly for an entrepreneur setting up in the country for the very first time. The number of resident visas that can be issued is highly dependent on the size of the business operations.
Business setup in as quick as 24 hours – processing the Pioneer License and business setup in AFZ are both quick and hassle-free. An investor is only required to provide the completed application form and other requirements which are: a colored photograph, visa copy or entry stamp, and passport copy (must be valid for at least six months).
World-class infrastructure – there's a wide range of fully-equipped business facilities that are available for businesses in different sectors plus investors enjoy a reduced overhead cost.
Strategic location – AFZ is a highly strategic location as it allows businesses to trade with the eastern and western parts of the region. The free zone is also within easy reach to major seaports and international airports, making it appealing for businesses that conduct import and export of goods. Lastly, it has great road links to access neighboring emirates such as Umm al Quwain and Sharjah.
Installment payments are allowed – this is the first among all free zones within the country. Instead of paying lump sum for business setup in AFZ, a series of payments can be made as the free zone authority wishes to promote youth empowerment, job creation, and economic development within its jurisdiction.
Cost of Different Types of Licenses Issued by AFZ
Ajman Free Zone takes care of its partners not just by providing comprehensive business solutions, but also offering competitive rates.
| | |
| --- | --- |
| Type of License | Cost in USD |
| Pioneer License | 1,370 |
| Freelance License | 1,645 |
| Commercial License | 3,160 |
| Professional Service License | 3,900 |
| General Trading | 4,600 |
| Industrial License (plus warehouse fees, depending on size) | 2,500 |
AFZ is purposely made to be a haven for business startups and investors with its complete range of business solutions. Its unwavering credibility, integrity, innovation, and creativity are what placed the free zone on the map. With UAE's fast-paced economic evolution, AFZ adapts to the country's ever-changing policies to benefit all of its stakeholders.
If you wish to acquire the pioneer license or you want to know more about business setup in Ajman Free Zone in general, don't hesitate to reach out to us!