While there's plenty of advice on how to start from the beginning after failing a business venture, there's not much on how to close a business in UAE. Winding down is not just closing your doors and walking away, it entails a myriad of administrative tasks which are crucial to be taken care of properly. Here are steps on going about closing your business in UAE: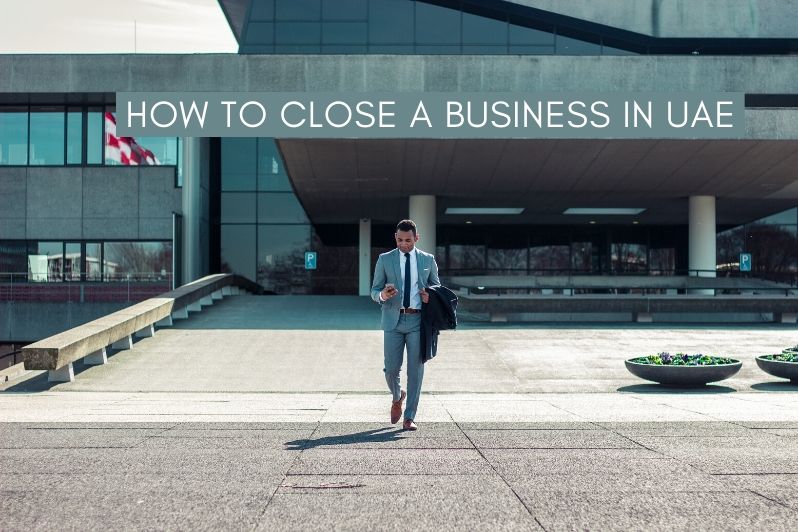 Steps to closing your business in UAE
Making the Decision 
The first step when it comes to closing a business is putting emotions aside for long enough for you to take a hard, honest, and good look at your business' current state. As soon as you do that, you'll be able to make the tough decision of whether doing whatever possible to keep the business operating or shutting down completely.
Red flags of failing businesses include:
Having key employees of the business leave; 

Loving the products more than the clients or customers do; 

Developing medical or health issues; 

Taking personal loans and credit cards in order to cover the costs for when the business is short of sales 
Preparing for a Strategic Close or Winding Down? 
As soon as you have made the tough decision to wind down, what you need to do next is prepare for the process. You need to figure out exactly how you'll be able to pay all of your creditors, close the accounts of customers, liquidate the company's assets, lay off the staff members, and other little details. Winding down a company can be overwhelming. It is often the reason why businesses often hire qualified company liquidators in UAE to assist with its completion. 
Getting all the Other Decision Makers to Vote for Winding Down 
With a sole proprietorship in UAE or if you're the sole owner to an LLC, you'll make the decision in winding down yourself. However, if you have investors and partners, then you need to let the group decide as well. You have to talk to them about your intention to wind down. Also, make sure you notify them that you intend to flow the closure procedure that's outlined in the written contracts you have with the group. 
Letting Employees Know 
With the steps associated on closing a business in UAE, this one is where it will feel very real. This is where you tell all of your staff members that you will be closing the business. You need to notify them as early as possible. If you are the one that is managing the staff, you need to tell them the news yourself. If you are considering mass layoffs, you will have to make sure you're in compliance with local labor and employment regulations, which may include payments made to employees following the business closure. In general, you have to provide at least sixty days of notice before the closure of the company. 
Collecting Account Receivables
As soon as you've made an announcement re: winding down of the company, it's certainly to be hard for you to collect account receivables. With legal fees and taxes, you need the cash. Develop a strategy that is aggressive for all account receivables prior to making an announcement of your business closing. This can be done by offering huge discounts for payments that are done immediately. This may also entail calling account managers or seeing them in person. 
Alerting Customers 
As soon as you have collected cash and you're sure it's the most that you can get, you then have to let your clients and customers know you are closing indefinitely so they'll start making arrangements to replace you. Closing a business can be very difficult; however, it can also be hard for clients and customers as they may have been relying on your goods or services. It's best if you don't burn any bridges and leaving your clients stranded at the very last minute. 
Filing the Liquidation Paperwork 
If the business has been registered to the authorities as a corporation or LLC, there is a need to file liquidation with the authority where the business is registered. The rules for the winding down application can vary from one jurisdiction to another, which is why we would suggest you talk to an expert in company liquidation in UAE first. 
Cancelling Business Licenses 
You also have to cancel your business registration, licenses, and permits. The steps that are involved with license cancellation will depend on agencies you're registered with. The cancellation process is important as it keeps others from using the account or name of the business, resulting to a damaged reputation or even acquiring penalties for things you are not responsible for. 
There's a lot more to know about how to close a business in UAE. If you want a more detailed explanation of the process, reach out to FAR Consulting Middle East's company liquidators!