It can be hard to make the right decision, especially for a foreign investor that's given more than fifty free zones to choose from for business setup in UAE free zone. There is a need to do a ton of research, as well as arrive at a calculated decision prior to setting up a business in a free zone in UAE.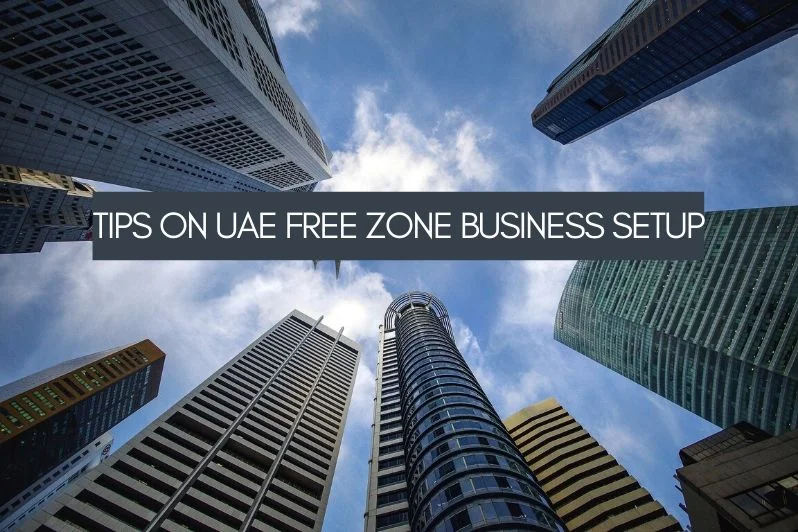 Take note: all free zones differ in costs and the permitted business activities. They can also differ with their facilities options and locations; not to mention the capital requirements. 
We know this can certainly be something that gives you a headache. This is exactly why we will clear important aspects for you, and allow you to have the information you need in choosing the best free zone in UAE for your business and the activities that you plan on implementing for the business. Let's start!
Also Read: Steps to Setup Business in DAFZA
Finding out common restrictions for shareholders
The first you need to do is to find the restrictions of shareholders with respect to owning and operating a business in a UAE free zone. There are certain restrictions for certain expats based on their nationalities. Take note of the restrictions for free zones so you can filter your options. 
Choosing business activities
Every single free zone in the UAE has its own set of activities it allows to be done within its jurisdictions. There's also a set of rules for each free zone as to how many activities a business can perform in one business license. If the business will be implementing a number of activities, the more the license will cost the shareholder(s). 
You may be required in getting two or more licenses and permits to operate your business. A hack for this would be choosing several activities that belong to a single activity group as well as from the same exact kind of license. This way, you will not have to pay extra fees. 
A good example to this is DMCC Free Zone. If you will operate in it, you're allowed to have six business activities maximum under one kind of license. You'll also have the chance of not incurring additional costs if activity codes begin with the same 1st two digits. As you operate in the free zone, you'll be allowed to acquire different kinds of licenses and permits under certain rules and conditions. 
 As you may have guessed, there are other regulations which can vary depending on the free zone that you are targeting. A good example to this is a free zone in UAE wherein you're unable to have service and commercial licenses under one company. 
Some of the popular kinds of business licenses issued in UAE free zones are commercial or trading license, media license, general trading license, e-commerce license, production or manufacturing license, and service or consulting license. 
Deciding on whether the business has to be near to airports and sea ports 
You also have to consider whether the business will need to be near an airport or sea port. If so, you would want to be able to enjoy a strategic transportation and logistics route, so expenses of the business can be put to a minimum as much as possible. 
This is most important if you'll be setting up a trading business in UAE. In order to provide you with an example, say you will select JAFZA for business setup and to operate logistics, manufacturing or trading company. With business setup in JAFZA, you will be able to be near Jebel Ali Port. There's a lot of warehouse facilities in the free zone, including brokerage and logistics companies. This means you will be near to what's needed of your trading company. Take note that you may also be required in doing a bit of competitor analysis so you can see your competition which are already in the same area as you. 
DMCC is a free zone that offers a prestigious location with its developed and state-of-the-art infrastructure. The free zone is the best choice if a luxury office is required of the business. An impressive skyscraper can be where you accommodate not just your employees, but more importantly meetings with customers and clients. In DMCC, you'll be able to purchase or rent offices. It will different between free zones where a facility may belong to the authority of the free zone itself. In such case, you will only be allowed to rent instead of acquire a business facility. 
There are a lot of things to consider when setting up a business in a UAE free zone. If you wish to speak to experts in business setup in UAE, then don't hesitate to reach out to us. FAR Middle East Consulting has a team of professionals that can advise you on this crucial matter which is finding the right free zone to establish a business.